We are fired up about our new equipment that we have ordered.
After getting all of the lights converted to LED in the field house and hanging all new nets in the cages with L screens, we now are finalizing the equipment piece.
We are adding another high quality pitching machine- Jr. Hack Attack that will give our hitters more reps on breaking balls and fastballs.
We also added 3 ATEC R-2 defensive machines to maximize ground balls and fly balls in practice( especially during our infield/ outfield/ catching groups) and enhanced our bullpens with two nine pocket nets for pitchers to throw when a catcher is not available.
These new training tools will allow more reps in practice and during our speciality nights and provide great feedback for the coaches to help improve a player's mechanics.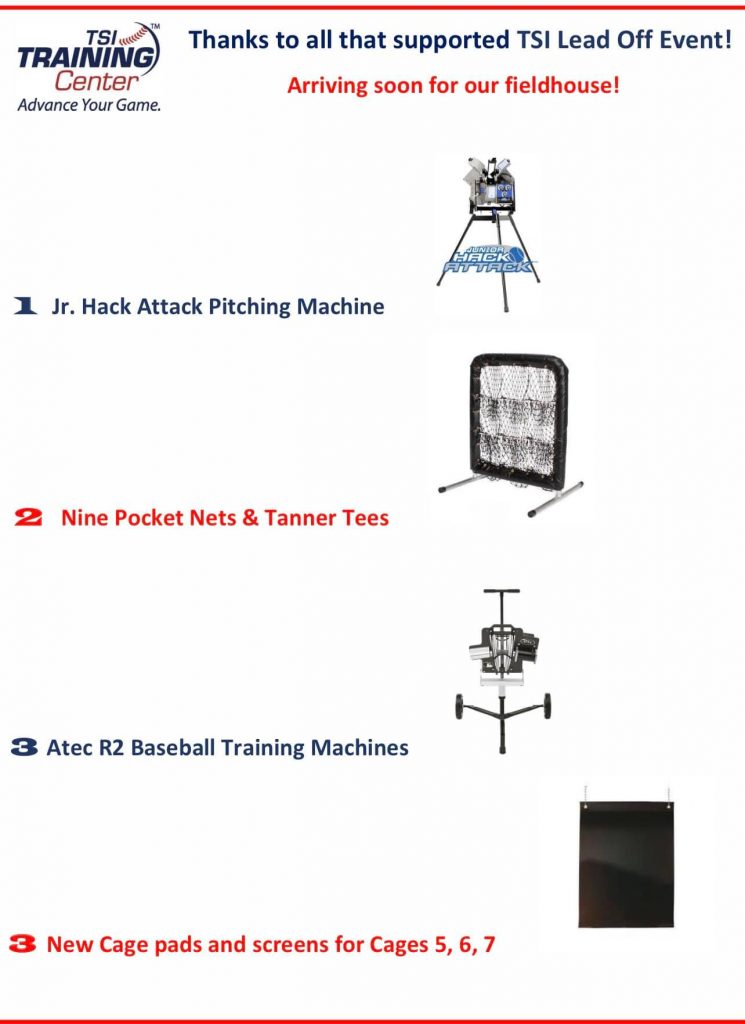 Couple this with our MLB size turf infield (only one in the RVA) and outstanding staff, we are ready to bring your training to the next level.
Stay tuned for our tryout announcement coming up soon. Go O's!!