Letter from our President
10/30/18
Dear Families, Alumni and Friends,
Welcome to another exciting year at the Tuckahoe Sports Training Center.   As we move towards 2019, we will continue to offer a full schedule of program opportunities, including specialized instruction, camps and clinics, as well as training sessions on coaching, umpiring, first aid and any other area that is pertinent to the operation of a youth league sports academy.  The Training Center is open for all ages and skill levels whether you're a player, coach, umpire administrator or team parent.
The Training Center is truly extraordinary, with an indoor field comprised of 14,400 square feet of synthetic field turf.  Every bounce of the ball is true when our children step onto the impressive regulation sized infield.  Every player has access to both youth and regulation sized pitching lanes, warm-up areas, seven batting cages, and the skills of our professional instructors.
The Tuckahoe Sports Training Center started as a dream in 2002.  The dream was to create an indoor facility where our children can play the great American pastimes of baseball and softball, and train year-round in all aspects of the game.  The journey from dream to reality took seven years of planning, building, hard work and determination to end with smiles on our children's faces.
We have now been open for 9 years and continue to look towards the future.  Just this September, we installed state-of-the-art LED lighting inside the Training Center.   On your next visit to the Tuckahoe Sports Park, make sure you stop by and see our expansive 38,482 square foot Training Center, dedicated to the development of skills, fitness, confidence, and growth that comes from enjoying the sports of baseball and softball. It is the largest facility specifically built for baseball and softball in the entire Mid-Atlantic region.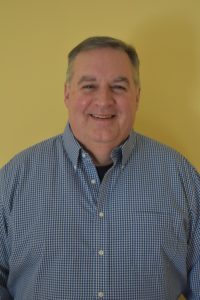 Those of us, who have a passion for the games of baseball and softball, including parents and spectators of the games, want nothing more than to pass our love of the game to our children and grandchildren. We are proud that our dream is a reality to be shared with the community.  On behalf of the T.S.I. Board of Directors, we thank Henrico County, the local community, parents and especially those volunteers and supporters who have dedicated their time over the years to the Tuckahoe Sports program.
Play Ball!
David H. Newton
President, Tuckahoe Sports Inc.
2019-2020 Board of Directors
David H.   Newton
President of TSI Board
Crown Sport Sales Inc,
Vice President
Lawrence N. Ashworth
Board Secretary
Banking
Executive
Timothy  Coggeshall
Board  Member
Davenport & Co.,
Sr VP Investments
James P.  Dowd
Vice President of TSI Board
Affinity Marketing,
President
Michael C  Hildebrand
Board Member
James River Nurseries and Winery,
President
John B. Jung
Board Treasurer
BB & T Capital Markets,
Sr Managing Director