2022 TSI Lead-Off Event
The 7th Annual Lead-Off event took place at Drive Shack Richmond on Sunday, February 27, 2022.  Our Guest Speaker & Awards program was held from 5-7 pm in the Fairway Room.  This was followed by food and golf for the next two hours in the Drive Shack bays.  Our Titans and Orioles teams were able to mingle and enjoy some time together before the start of the spring season.
The program featured Mookie Wilson, the former New York Mets player.  He shared some inspiring words with our athletes, coaches and parents.

Next, the Class of 2022 College commits were recognized. 8 of our 15 2022 players will be heading on to continue baseball in college.
2022 TSI Commits
Luke Calveric  –  Radford University
Sam Saunders –  Virginia Wesleyan University
Ethan Hudson –  Randolph Macon College
Jackson Beale –  University of Mary Washington
Tyler Berger –  Garrett College
Michael Hagin –  Hampden Sydney College
Mitchell Bayles –  Virginia Wesleyan University
Luke Schwartz –  Paul D Camp Community College
Leadership Awards
Leadership awards were presented to players from each team chosen by the coach.
2022 Leadership Award Recipients
Brandon Morrone – 8 U Titans                                  Reece McAuliffe – 11U Orioles Larsen
John Farrar -9U Titans West                                      Callen Tyson – 12U Orioles Pierce
Jack Keating – 9U Titans                                            Owen Proffitt – 12U Orioles Hastings
Davis Woods -10U Titans Berger                              Thomas Page – 13U Orioles Youngman
Jackson Shiflett – 10U Titans Daley                           Josh Hair –  13U Orioles Parker
Jackson Eakes  – 2025 Orioles                                   Jackson York – 2024 Orioles McKnight
Rowland Thornberry -2024 Orioles Ryan                  Semaj Adams – 2023 Orioles
Anthony Connor – 2022 Orioles
Other Awards
The  Coach of the Year Award went to Scott Berger 10U Titans,  as well as recognition for Coach West for his dedication and willingness to step up.
TSI also added a new award the year "The Grinder Player Development Award" which went to the high school player that makes the most effort and puts in the time to develop as a player as chosen by Coach McKnight.  This year's award went to Hayden Bynum.
The program portion of the event concluded with a photo and autograph session for all of the players.  Parents and players also had an opportunity to bid on some special themed gift baskets and baseball memorabilia from the game's superstars along with favorites from our sponsors.  By far the most coveted items were the Nolan Ryan autographed jersey and the Flying Squirrels tickets!
Activity then moved to the Golf Bays.  TSI took over 34 bays with 6 players in each.  It was a fantastic evening of camaraderie for all of our teams.  It needs to be noted that all funds raised will be used to purchase new machines for the fieldhouse including a new Hack Attack pitching machine and three Atec ground ball machines to be used to enhance our practices.
To all those who attended this SOLD OUT event, thank you! To all of our Sponsors, thank you!  Your efforts continue to make TSI a leader in Player Development.  We are thankful for each of you!
2022 Bay Sponsors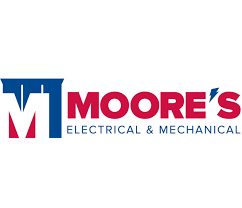 Title Sponsor for 2023 Event