We would like to thank everyone that has just completed the fifth overall session of the Complete Pitcher Program. With each session our athletes have continued to see growth in their overall arm strength, while pitchers have also been able to fine-tune their mechanics and off-speed pitches.
This past session we were lucky enough to also have the ability to go outside on a regular basis and consistently long toss thanks to outside field access throughout the winter. While some nights were extremely cold, the athletes saw great results from being able to stretch their arms out.
As seen below the CPP Heat Sheet has been implemented into the program to drive the competitiveness of our athletes to work harder to get onto the board. All five of our high school athletes have seen velocity increases of 4+ mph over this past year (velocity tracked via Rapsodo).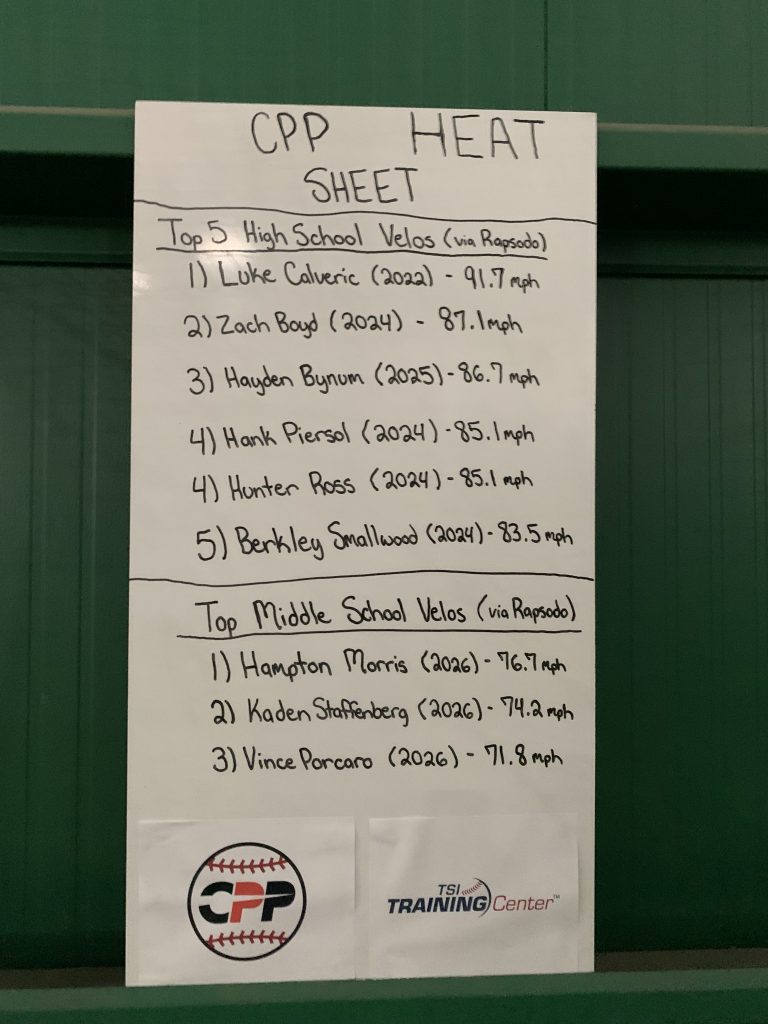 Our program's goal remains to get the most out of each of our athlete's body while training their arm to excel during a grueling season ahead.
We are excited to announce that the Complete Pitcher Program will return for our in-season fall maintenance session on September 6th, with the addition of two 9-pocket nets in our bullpen to precisely work on placement and movement of each pitch.
Secure your spot now as there are limited spots for these sessions!
For more information and to register for the next session when available, please visit the TSI Baseball Classes webpage.