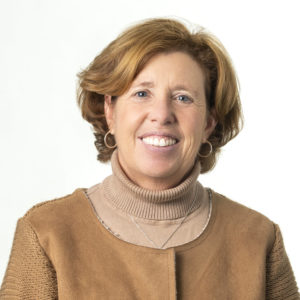 Lesa Williams is the General Manager/Executive Director of TSI.  She oversees the day-to-day operations of the TSI training center and its business.
Experience
With over 20 years of management experience in a diverse portfolio of facilities and an enthusiasm for sports, Lesa joined the TSI team in 2018. In her new role, she will help to set the course forward for TSI ensuring that the organization and the facilities continue to improve and grow.
Her background includes 15 years with SMG, the world leader in Facilities management. Her experience includes project oversight for multiple venue renovations, budgeting and Sales/Partnership Development, and overall facility management. During her tenure, she was involved in the Pre Opening and management of a diverse group of venues including:
The Jacksonville Equestrian Center and Cecil Recreational Complex in Jacksonville, FL
The Meadow Event Park, Home to the State Fair of Virginia in Doswell, VA
The Richmond Coliseum, Altria Theater and Dominion Energy Performing Arts Center in Richmond, VA
Bon Secours Washington Redskins Training Center in Richmond, VA
Thru this experience she brings to TSI, a focus on customer service, developing relationships within the corporate and organizational community, and a willingness to seek new opportunities for TSI to grow. She is passionate about influencing youth with a love of activity and the team skills that come as a component of sports.
Her background includes competing at the highest levels within the Equestrian Sport of Combined Training during which time she ran a private training facility with students of all ages.
Lesa is currently serving as Board Chair for Enrichmond, a nonprofit focused on preserving and enhancing public spaces within the Richmond Region. She is committed to assisting the community and also is a key advocate for St Jude Children's Hospital and other local nonprofits.
She is a graduate of LaSalle University in Philadelphia, PA. Lesa resides in Montpelier with her husband Tom and her sons TJ, Ben and Evan.
Contact Lesa