Becoming an elite athlete is more than just working out. It requires proper nutrition, mindset, movement, and recovery. It is the commitment of Bon Secours Sports Performance of Richmond to equip each baseball or softball player with the proper tools, training, and education to become the best athlete possible.
By using evidence-based programs in state-of-the-art facilities like the Tuckahoe Sports Training Center, their staff provides athletes with a haven in which they can optimize every aspect of their performance and health.
Bon Secours, in this valuable partnership with Tuckahoe Sports, understand the pressure athletes face to perform at the highest level during every practice, game, or competition. Their team is dedicated to helping your son or daughter put into practice every aspect of the detailed preparation that's required to maximize performance on a daily basis.
Baseball
Baseball is an ever-evolving game that requires athletes to play faster and more explosively than ever.
Not only that, today's baseball athlete must have the physical tools and functional movement patterns to withstand the rigors of year-round competition.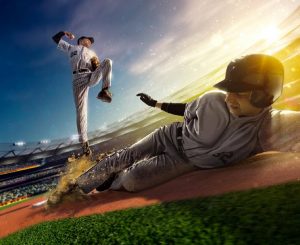 Softball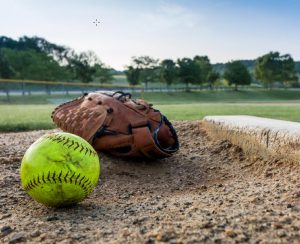 Softball demands power, strength, stability and quickness. It also requires the body to operate functionally to withstand injury throughout the long season.
Studies show that young female athletes are at increased risk of injury (as compared to young male athletes), especially in the knees and ankles, making it vital that a softball athlete concentrate on injury prevention throughout their training program.
Staff Information
Introduction to Weightlifting:
The Introduction to weightlifting class is our base offering to Sports Performance.  Each participant will learn fundamental movements like squatting, landing mechanics, hip hinging, variations of lunges and a variety of presses, these movements/exercise will develop their base knowledge to increase their athletic ability and prepare them for the next level of programming.  The focus of this group is to learn movements/exercises with minimal weight and a goal to master the technique.  It may be beneficial for younger athletes to repeat this class a few times, before moving onto to the more advanced weight training.
Intermediate/Advance Weightlifting
The Intermediate to Advance weightlifting is our upper level offering for Sports Performance.  With the knowledge of the fundamentals of squatting, lunging and etc., we will begin to add more dynamic movements/exercises to the program.  More advanced exercises that may be included would be more plyometric movements, more challenging single leg exercises and potentially modified olympic movements.  Adding weight to the movements/exercises in moderation also becomes more of a goal.  It is recommended that a participant have a good knowledge of basic movements/exercises before joining this group.
Speed and Agility
Speed and agility training is designed to help supplement some of the weight training offerings and for the youngest participants to learn basic sprinting mechanics and agility steps.  A focus of these sessions are to learn good body position and awareness while learning the mechanics needed to sprint faster.  During the agility training we will work on initial first steps to shuffling, cross over steps, back pedaling and changing from one to the other.  This group is appropriate for all age groups and abilities.
Sports Nutrition
Current Individual Training Offerings
For individual training inquiries, please contact Brandon Johnson.