Tuckahoe Little League Partnership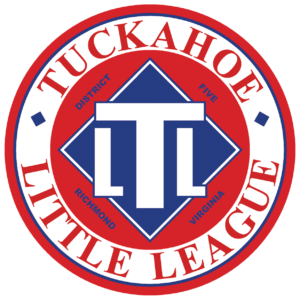 Tuckahoe Sports is the official training partner for Tuckahoe Little League (TLL).
The TSI and TLL partnership has many benefits:
Membership to the TSI Training Center (March 1-Oct 31)
Discounted TLL Winter Membership for $60 (November 1-February 28)
Discounts on classes and camps
Specifically designed classes for TLL members only
Below are the steps to take advantage of all we have to offer.
Membership
With your registration to play TLL Spring season, you receive a membership to TSI from March 1 – October 31 of each year. You must first create a DASH account.  Once logged in you want to click on Add Memberships and select TLL membership.
We also offer a TLL Winter membership that covers you during the remaining months of November -February for $60.
(Note: We require all Members to Scan their DASH member ID card upon arriving at the facility.  You can find your member ID card on your home screen in DASH.)
DASH Instructions
You can download the Dash Online app (available on App Store and Google play).  You can also log in via the internet or take a screenshot – and save to your phone for easy access each time you come in.  Below are instructions on how to add the app to your phone.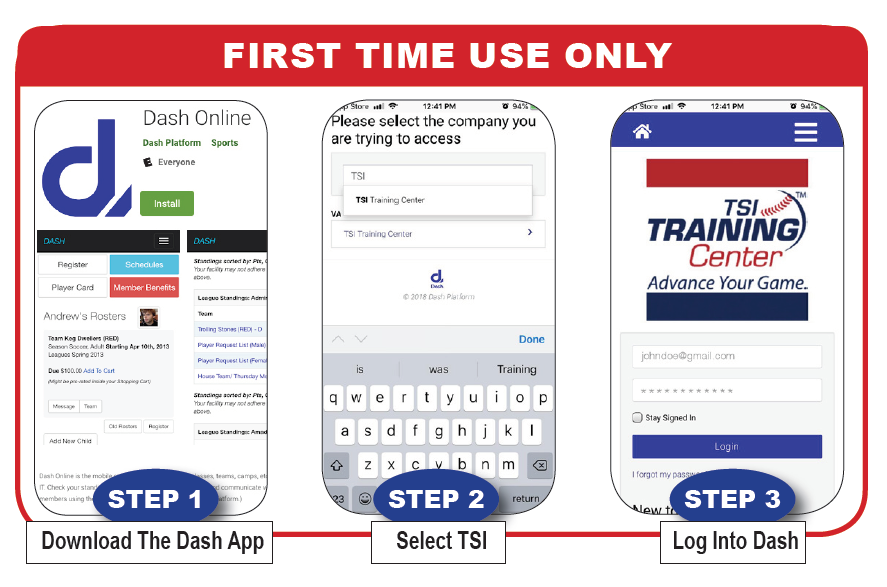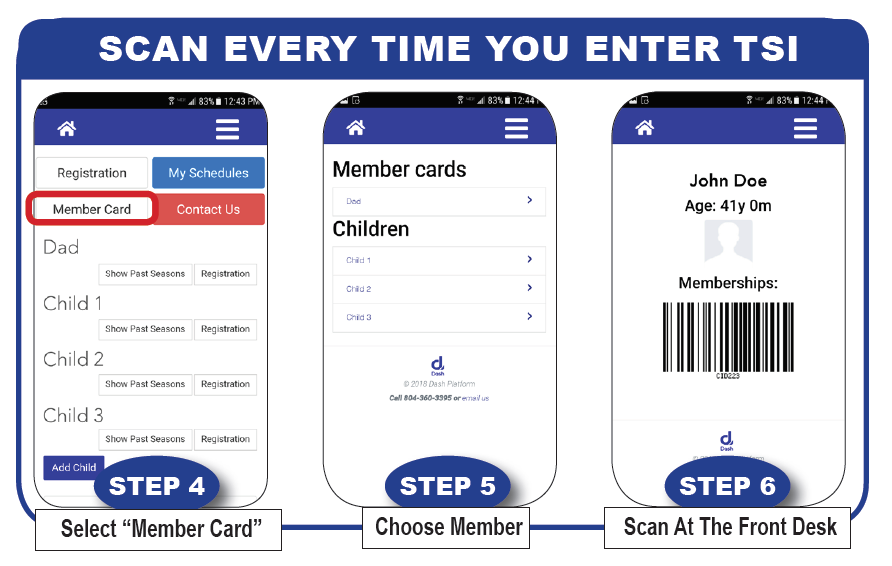 Class & Camp Discounts
All TLL members get 10% off of classes and 25% off of camp. You must have selected your TLL membership to receive the discounts as the discount automatically happens based on your membership type. (see above)
Specialized Classes offered to TLL members only
 Baseball Spring Prep Class March 4 – 25  (5:30-7:00 PM)
 Softball Spring Prep Class March 4 – 25  (5:30 – 7:00 PM)
Coaches Clinics
Wed Feb 20: Majors Baseball & Softball 7-8:30 PM in TSI Classroom
Mon Mar 4: Minors Baseball & Softball 7-8:30 PM in TSI Classroom
Wed Mar 20: 8's & 9's Baseball 7-8:30 PM in TSI Classroom
Thu Mar 21: Bubba Ball, T-Ball Coach Pitch 7-9 PM in TSI Classroom
Practice Times @ TSI
Coaches are asked to contact us 24 hrs in advance to reserve a cage or mound for your team. We ask that only the coach call so we get 1 representative making reservations.  1 cage for 1 hour and ½ for mound reservations a day.  Please provide team division and team name.
Field availability is very limited and will be accommodated when possible.
Like last year we request that each Coach/Manager go into DASH and register their team.  Below are detailed instructions on how to make that happen.
Login to DASH
Click on Registration
Select your name
Select "TLL" under program
Click Register a Team
Are you the coach/manager? Select Yes
Select 2019 TLL Teams
Select your Division
Enter in Team Name
Go To the Team Page
Select Drop down menu for Team
Click on Invite
Enter in all emails addresses for players on your team
Draft a message requesting they join your team.
A message requesting they join this team roster will be sent.