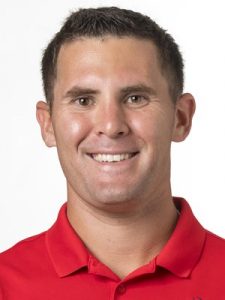 Experience
Nate Mulberg was elevated to assistant coach in July 2017 after spending the previous season as the Spiders' volunteer assistant and earned the position of recruiting coordinator during the fall of 2018.  Along with his recruiting duties for University of Richmond Baseball, Mulberg works day-to-day with the catching corps. Under his tutelage on 2020, Richmond recorded the lowest stolen base allowed percentage in the Atlantic 10, throwing out 15 of 40 attempted base stealers, for a .625 SBA%.
In the summer of 2021, Mulberg  headed to Tokyo for the 2020 Olympics as part of the Team Israel coaching staff. he was also a part of the staff that won the WBSC European qualifier for the first time in Israeli baseball history.
In 2020, Mulberg  worked primarily with the catching unit, assisted with the logistics of travel during the COVID-19 shortened season as well as continuing his role as the recruiting coordinator for Spider baseball. During the season, Richmond saw three catchers get playing time behind the dish, led by junior transfer Drew Blakely. Blakely ended the season hitting for a .296 average in 16 games and was second on the team with 16 RBI. Defensively, the Michigan-native threw out three attempted base stealers during the season and allowed just two passed balls. He earned a .970 fielding percentage and assisted on a double play. Freshman Zach Lass started in five games and earned a .972 fielding percentage having committed just one error in 36 chances. James Valdivia appeared in two games behind the dish, earning a 1.000 fielding percentage.
Contact Nate