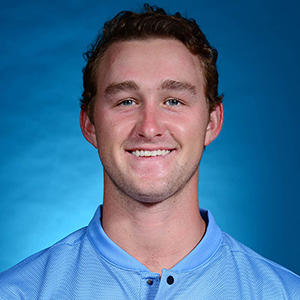 Experience
As a graduate of the University of North Carolina at Chapel Hill, Hansen Butler played for the Tar Heels from 2015-2019, leading them to a #2 overall national seed in the 2017 NCAA tournament, a trip to the College World Series in 2018, and an ACC Championship in 2019. Butler picked up the win on the mound in the ACC championship game after going 2.2 innings of no hit ball, and going 6 innings allowing 0 hits throughout the tournament on three separate appearances. Butler finished his career with a 3.60 ERA across 68 total appearances, compiling a 9-1 record and recording 97 strikeouts in 70 total innings.
Drafted in the 25th round of the 2019 MLB draft by the Chicago White Sox, Butler played across three levels in his first professional season including Rookie, Adv. Rookie, and A ball with an average of 15.6 strikeouts per 9 innings.
Hansen has worked with a variety of youth baseball players ranging from little leaguers to high school prospects through camps and lessons ran by Carolina Baseball and the Cape Cod Baseball League where he played for 2 seasons. Available for pitching lessons, please contact by phone/text at (336) 847-0689 or by e-mail at hansenbutler024@gmail.com.
Contact Hansen