Tuckahoe Sports (TSI) provides comprehensive and fundamentally sound instructional program in the Richmond, Virginia area for baseball and softball players. Our private instruction assists not only the player, but also helps inform parents of the proper techniques and latest tips to help their son or daughter excel.
Please review our private lesson instructor bios for more information about our professional instructors.
Sale on Baseball or Softball Lessons in the Month of May
1/2 Hour Lessons Sale – Buy 3 Get 1 FREE!
Now through May 31, 2019, TSI is offering a limited time sale on 1/2 hr lesson packages.  Detailed instructions are included below for you to take advantage of this special offer.
---
Top Four Questions To Ask When Considering Baseball or Softball Lessons
1. What should I expect out of private lessons?
Answer: Private lessons are a great way for players to develop consistency as they learn the proper mechanics. Baseball and softball are games of repetition and 1 on 1 instruction is a great way to repeat as well as reinforce. Spending time in these training sessions is what best helps us prepare for competition. Our instructors are dedicated experts when it comes to maximizing each player's individual skills. The player must understand though, that private lessons are a continuous project. Lessons are not a quick fix where you become a superstar overnight. Professional players work on their skills all year round. Creating that consistency through a lesson schedule is a long term project that players need to be prepared for.
2. Who should take private lessons?
Answer: Anyone can take private lessons, but the real question is who will benefit most from taking lessons? The answer is simple; "The players who are willing to work hard through dedication and sacrifice are the players who will achieve success." Instructors teach private lessons to help communicate the information that players need to improve. What the players do with that information is ultimately up to the players themselves. Any player who is dedicated to improving their skills can benefit from private lessons.
3. How often should I schedule private lessons?
Answer: There are many different scenarios for scheduling private lessons. The simplest answer is you need to set up your lessons on some type of consistent schedule. A player will not benefit much if he or she is coming in once every couple of weeks. Again we talk about repetition. Baseball and softball are games of repetition which is why players need to be training on a consistent basis. Some players feel they need to come in several times a week and others only once a week. The most important thing is that you are coming in consistently. If there are long gaps in between your lessons there is a good chance that your mechanics will suffer.
4. How should I choose an instructor?
Answer: The most important thing is that the player feels comfortable working with the instructor. This is why personality matching becomes a vital part of choosing the best instructor for you. Many times an instructor with a dominant personality may intimidate a shy player. Certain players respond well to certain instructors. Quality communication skills are the key to players and instructors developing good relationships with each other. When choosing an instructor, choose someone who you feel comfortable within a learning environment. You also should be familiar with your instructor's background information.
---
TSI Lesson Package Pricing

Member
Pricing
Non-Member
Pricing
One Hour Individual Lessons
$75
$80
Half Hour Individual Lessons
$40
$45
Six Pack Lessons
6 – 1/2hr lessons (expires 2 months after purchase date)
$210
$240
Twelve Pack Lessons
12 – 1/2hr lessons (expires 4 months after purchase date)
$390
$420
*24 hour cancellation notice required, to avoid forfeiting the missed lesson
---
Buy 3 Get 1 Free
1/2 hour Lessons Sale!
Offer Ends May 31, 2019
From now until May 31, 2019, TSI is offering a limited time sale on 1/2 hr lesson packages.
You can buy 3 (1/2 hr lessons) and receive 1 (1/2 hr lesson) for FREE!
Don't miss out on this great opportunity to Advance Your Game.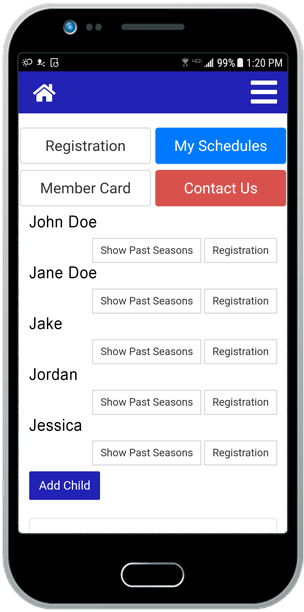 To take advantage of this limited time sale, follow the instructions below:
Sign into your Dash account.
Scroll down to the bottom and select "Add Pass".
Select the person you want to receive the discounted lesson package.
Scroll down and "Add To Cart" either the baseball or softball "3 for 4 – 1/2 hr Lessons" option.
Your discount is automatically applied, and you are good to "Checkout".