Softball Season Is Approaching
The process of preparation can sometimes become stressful for players. Every player wants to give her best effort and become part of a team. On Mondays, March 2nd – March 23rd from 6 to 7:30 pm, the TSI Softball Staff will hold its TLL Spring Prep Softball classes.
These four weeks will help softball players prepare for tryouts and the softball season. Pitching, hitting, fielding, and catching will all be highlighted during these skill development classes. These classes will also allow players to improve on a few key components to prepare for tryouts.
Top 8 Tips for Softball Tryouts
1. Look like a Player – Make sure to wear softball attire. No jeans. Shorts. Hoodies. Possibly wear a shirt that has your name on the back so coaches remember your name. If you don't have a shirt with your name on the back, wear bright colors so it's unique and you stand out to coaches.
2. Be Self-sufficient – make sure to bring all equipment needed to show you're prepared. Stay away from and avoid all communications with your parents.
3. Hustle – Whenever you're going through assessments, make sure you're giving 100% and always running on and off the field. This shows you're giving great effort.
4. Talk and Smile – Introduce yourself and talk to coaches; engage with other players on the field. Show that you want to be there and that you're enjoying the experience. Look coaches in their eyes when they're talking, as a result, this shows that you're a good listener.
5. Take Risks – Don't play it safe! Dive, lay out for balls, and always be in attack mode. This will show you're aggressive.
6. Look Good Failing – mistakes will happen, so forget about it immediately. Don't show emotions when you make mistakes. Showing 100% effort while failing can be impressive.
7. Ask Questions – Be sure to ask questions if you are unsure of something in order to get a better understanding.
8. HAVE FUN! – There should be no doubt that you enjoy being on the field and that you love playing the game of softball. Show that you can always give your best effort no matter what.
---
Softball Little League Spring Prep Class
Day: Mondays | Time: 6:00pm-7:30pm | Limited to 30 athletes | Cost: $40
Instructors: Theresa Caraher, Lisa Smith
March 2 – 23, 2020 | Register Here>>
Description: Specifically designed to get players ready for spring softball season!!! This Spring training class will knock the dust off and allow players to work on fielding, batting, and pitching. With a professional coaching staff instructing players, these athletes are guaranteed quality instruction and reps to polish or even improve their skill set!
The Baseball Spring Prep Class has already Sold Out!
Register for the Softball Spring Prep Class Today!
---
Private Lessons: Another way to get ready for the Little League Softball Season!
There are many benefits to players working 1-on-1 with instructors through private lessons. Whether it's hitting, pitching or fielding, focused time with a professional instructor can help a player achieve his or her skill development goals. Get an edge on the competition and gain the mental confidence that comes from putting in the extra work.
We have two Softball Instructors eager to work with little league softball players!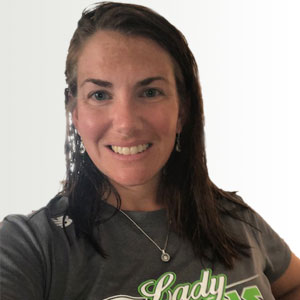 Lisa Smith
Lisa Smith is in her seventh year of coaching the sport of softball. Lisa started out coaching for Tuckahoe Little league at the tee-ball level and has coached ages 4-12 in a variety of levels of play including 3 years of All-Stars. She coached the 7/8 invitational team in 2015, 10U D5 Team in 2017-2019.
Lisa is looking to work with softball players 12U and yonger
.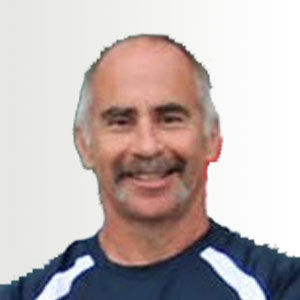 Jamie Bohn
Jamie has been a Richmond Firefighter for 31 years. He started coaching his daughter's softball teams in 2007. In 2011 he helped coach the 10U Lady Titans Travel team.
Jamie wants to help 8U and 10U softball athletes advance their game!
Check out all our available baseball & softball instructors here!
---