Tuckahoe Sports (TSI) and the Mid Atlantic Orioles just concluded the fall season and it was a busy one for all of the teams and staff. Our eight-to thirteen-year-old Orioles participated in the USSSA Fall league as well as some other great tournaments this fall. The O's had a great run, capturing multiple tournament championships and most importantly developing as players.
Our Showcase teams also had an impressive fall, posting a 59-17 record while boasting a high number of commits this fall. They include the following players:
2023 Commits:
Aaron Maxie- Christopher Newport University
Jacob Koenig- Christopher Newport University
Jake Harris- Bridgewater College
Nate Westfall- Bridgewater College
Michael Lewis- Swarthmore College
Daniel Miller- Chatham University
Connor Smith- Richard Bland College
Braden Piersol- Paul D Camp CC
2024 Commits:
Zach Boyd- William and Mary University
Hunter Ross- William and Mary University
In addition to the practice and tournament schedule, the players were busy with TSI's specialty group training nights. These sessions were developed to give the players a chance to work on specific skills related to their primary position. Our staff of coaches work with the players one hour a week until the holiday break, when the teams will return to twice a week practice.
TSI also hosted some outstanding informational seminars for players, parents and coaches.
Our first one concentrated on recruiting and was a roundtable discussion with guests from Christopher Newport University, Randolph Macon College and Paul D Camp College. Each of the coaches spoke about their baseball program and what they look for in potential student-athletes.  '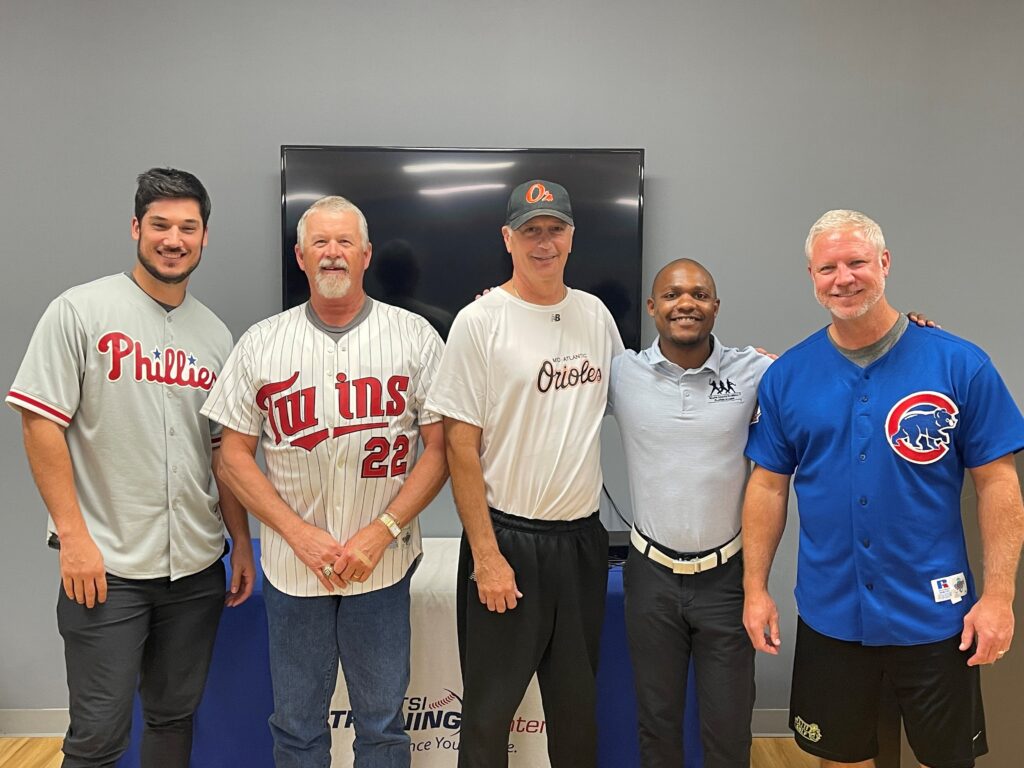 The second seminar was for coaches in the area, sponsored by the Major League Baseball Players Association. The seminar featured five former Big Leaguers- Keith Atherton, Cameron Perkins, Michael Hubbard, Scott Sizemore, and Mark Budzinski.
The third seminar was presented by Atlantic Union Bank and focused on Teen Banking and Finance.
Stay tuned for more exciting updates from TSI and the Mid Atlantic Orioles!