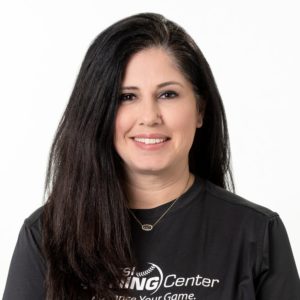 Experience
Kelly has been with Tuckahoe Sports since 2012, starting out as the Office Manager to her current role as Director of Business Operations (DBO).
As the DBO, Kelly oversees all aspects of the daily accounting and internal operations of Tuckahoe Sports (TSI).
Before joining TSI, Kelly worked in IT for various consulting firms. With her background in Operations and Finance coupled with her love of Baseball, TSI was a perfect fit.
Her son Brandon is a pitcher for the for the Roanoke College Maroons. Her husband Eric coaches our High School level players and is the Director of Player Development for the Univeristy of Richmond. When Kelly isn't here at TSI or at a ball field she is with her daughter Ainsley at All-Star Cheer competitions.
Contact Kelly