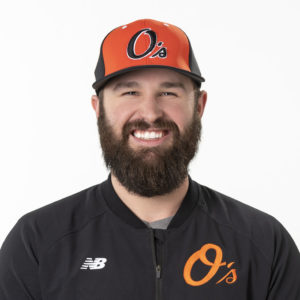 Experience
TSI Pitching Coordinator
2022 and 2023 Coach
Josh has been part of the TSI Coaching staff since 2015.  Currently he is  head coach for  the 2022 and 2023 Mid Atlantic Orioles High School Teams, providing both skill development and recruiting assistance for players.
Josh attended Manchester High School and was a four-year varsity starter where he played pitched and played first base. His college career included four years as a left-handed pitcher for Lynchburg College in Virginia. His experience as a college level pitcher led him to develop the Complete Pitcher Program here at TSI.  Based on Driveline techniques used by MLB, college and professional players alike, he has been able to provide a successful arm care program here at TSI.
Josh began his coaching career as an assistant for the RBA South Virginia Cardinals showcase team for two years, working with current college athletes and Major League prospects.
He is a member of the Virginia Baseball Coaches Association (VBCA) and holds an A certification with USA Baseball ACE program. He is also certified through Rapsodo Pitching and offers Rapsodo evaluations by appointment for players looking to track their metrics as they throw.
---
Contact Josh using the below contact form or give him a call at (804) 212-9723.