Mid-Atlantic Orioles baseball teams have two state indoor track champions too!
Recently, 2023 Orioles Blake Moody was the anchor leg for the 2020-2021 Mechanicsville High School Indoor Track 4X200 Class 4 Virginia State High School Championship Team.
At the same time, Blake's Hanover County neighbor and fellow 2023 Orioles teammate Brandon Atkins was a key member of the 2020-2021 Patrick Henry (Ashland) High School Class 4 Virginia State High School Indoor Track overall team Championship this year as well.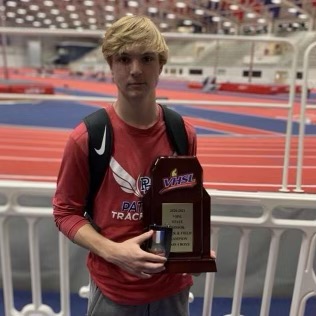 These talented student-athletes share a state title and they also share an outfield – as Blake plays Left Field and Brandon plays Center Field for Coach Josh Youngman's 2023 Orioles team.
Good luck to anyone trying to hit a ball over their heads out there!
Congrats guys! Keep up the great work.