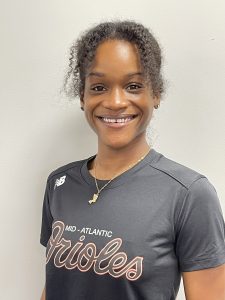 Experience
Shireese Borden  A New Jersey native who moved to Richmond, VA, after receiving a softball scholarship to attend Virginia Union University.  Shireese  graduated in 2015 with a Bachelor's in Business & Entrepreneurial Management. Shireese is currently the Assistant Softball Coach at Virginia Union University.
Shireese played for the Lady Panthers Softball team from 2011-2014 as the utility player, batting in the first or second slot the entire career. Shireese accomplishments  include All-CIAA 1st Team 2013 & All-CIAA 2nd Team 2014. Currently, Shireese is the recorded holder for most stolen based in a season and career.
For the last 5 years Shireese has had numerous experience in coaching, player development, team building and development, fitness and strength training along with motivational speaking & program development. .
Currently, Shireese is located in Henrico, VA, where she is the operating owner of Veggies & Herbs LLC, a healthy eating organization teaching the importance & supporting healthier living while diminishing Richmond's food desert. Shireese is so excited for the many possibilities with Tuckahoe Sports.
"As a softball player, I have learned that every opportunity is a chance for greatness. As a coach, I have learned that every player has an opportunity to be great.  It is my duty to instill & grow that greatness.
Contact Shireese