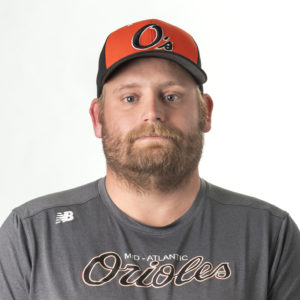 Experience
Peyton Fulton attended Central High School in Lunenburg, Virginia.  He is a former two-time all-district utility baseball player and a three-time All-State selection in both football and track.
Peyton played both pitcher and first base at Averett University and played professionally in Germany as both a pitcher and a catcher for the Weisbaden Express.  Since his playing days, Peyton has been the Assistant Head Coach at both George Washington High School and Blessed Sacrament High School.
He was the Assistant Director of Baseball at the Virginia Sports Complex, Assistant Coach at Rockingham Community College, Vice President of the Virginia Marlins Summer Collegiate Program, Co-Head Coach of the Virginia Marlins summer college team, and Head Coach of the Virginia Cardinals summer college team.
Peyton has worked as a scout for both the National Scouting Report and Perfect Game.
Contact Peyton