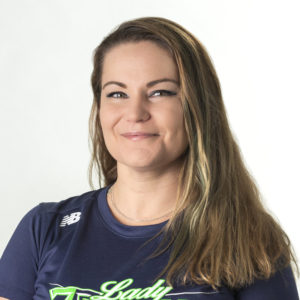 Experience
Coach Caraher has over 30 years of experience as a player, instructor and coach. She grew up playing softball in Texas and Northern Virginia as a pitcher and utility player. In high school, Theresa received MVP while playing varsity all four years, as well as All-District and All-Metro commendations.
She continued her career while playing outfield for Longwood University under the coaching leadership of Kathy Riley. Theresa sustained an injury during her sophomore year and continued with the softball program as a student assistant coach. She coached JV softball for Highland Springs High School and 12u and 14u travel softball for RBA West.
Most recently, Theresa has coached 10u, 12u, and 14u travel softball for the Lady Titans at TSI, runs camps and clinics, and offers private pitching, defensive and hitting lessons.
Contact Theresa