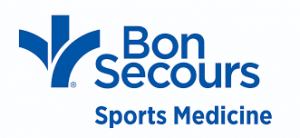 HealthyRoster is a great resource/tool for your athletes and families! Healthy Roster is a FREE mobile app that virtually connects athletes, parents, and coaches with a Certified Athletic Trainer from Bon Secours. In the event of an injury – parents, athletes, and coaches can access the system via an app on their phone, or their computer/tablet, and report the injury. From there, the Athletic Trainer can provide a telehealth evaluation and provide its user with next appropriate steps. Connecting that family with a healthcare provider at Bon Secours ASAP and starting the road to recovery the day of the injury!
It is HIPAA compliant and secure with live chat and video communication features, mobile injury documentation for both the athlete and Athletic Trainer, and virtual health/injury management. It's extremely integrative and informative, and everyone involved in the athlete's care can be in the same loop. Healthy Roster can provide parents and coaches with injury updates, documents can be uploaded and easily shared, and even physicians can have access to help make communication easier!
In the event an injury occurs and an Athletic Trainer is not onsite, the athlete or parent can contact one through Healthy Roster from right where they are! It's easy, convenient, and allows Bon Secours to provide a great service to the community that they may not have access to otherwise.
If they are interested in learning more and engaging with Bon Secours through this platform, all you need to do is reach out to Shanae Norman and she can get you set up! You can get more information from www.healthyroster.com.