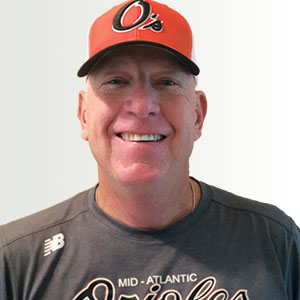 Experience
TW was a catcher at Pfeiffer University where he holds several school records, was an All-Conference player for 3 years, MVP for 2 years, and an All-American player for 1 year. He also played in the Saint Louis Cardinals organization for roughly 8 years. Along with being a PGA golf professional and playing in numerous professional events, he has also coached travel baseball and softball teams for nearly ten years. TW has provided thousands of golf, baseball, and softball lessons over the years, as well as traveling with a group of professional baseball players, giving clinics, and speaking engagements. He believes in hard work, hustle, and attitude and that the rest will fall into place.
He has the ability to get the most out of the players while teaching them how to best coach themselves. TW has coached travel softball for over 5 years and taught numerous lessons with HS girls earning college scholarships. Coach Pulliam is teaching both HS and college girls now, and provides private and/or group lessons for baseball or softball that include the categories of hitting, fielding, and catching.
TW is a member of the Virginia Baseball Coaches Association (VBCA) and is available for private baseball and softball lessons.
---
Contact TW using the below contact form or give him a call at (804) 641-1929.